What to Look For in a Pet Sitter
Providing your pet with care is a rewarding and simple experience, but there are certain things you should look for when choosing a Pet Sitter. While this job is generally performed at your home, a Pet Sitter may also work at a pet sitting service organization or business. Read to learn about the different types of pet sitting services. You'll be glad you found them! And if you're having trouble finding a reliable Pet Sitter, we have some helpful tips.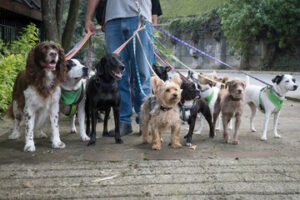 The first thing you should look for in a pet sitter is someone who will put your pet's needs first. A pet sitter should respond to requests positively and take note of the pet owner's needs. If you're working long hours and need to take your pet for a walk, for example, you may want someone who can keep a more flexible schedule or limit their time outside. You'll also want someone who is sensitive to your pet's health and well-being.
The next thing you should look for in a pet sitter is their experience with your kind of pet. While most people are familiar with dogs and cats, there are a few exceptions, like exotic pets. If you're looking for a professional pet sitter, make sure to ask for references, as they'll be a good indication of the quality of care they provide. Ask if they're bonded or insured, as this will give you peace of mind while you're away.
House visits are common and are perfect for busy working owners. Pet Sitters will visit your home to provide the necessary attention to your pet, as well as food and water. House visits typically last about 30 minutes, but you should discuss how long you'd like the visits to be, as they will differ depending on your pet's specific needs. The Pet Sitter should be able to provide the same attention to your pets as you do and respect your belongings.
If you've decided on a Pet Sitter, make sure you interview several candidates before making a final decision. Before hiring a sitter, make sure to interview their previous clients and check for references. Be wary of a pet sitter who shows signs of disorganization. Missing appointments, failing to return phone calls, or not responding to emails are all red flags to look for. Such behaviors can be a sign of negligence.
When choosing a Pet Sitter, keep in mind the fact that these jobs can be more demanding than babysitting. While a pet sitter may be slightly more work than babysitting, the benefits of having someone to care for your pet will far outweigh the costs. While a pet sitter may not take care of your house, they can check the mail, water houseplants, and make sure that your home is kept clean. Prices for pet sitting services depend on several factors, including the number of pets, size, and time they spend with your pets.
The main benefits of hiring a Pet Sitter are that they are trustworthy, dependable, and cost-effective. Their services are highly recommended if you're going on vacation or have an unexpected event occur. They will provide daily care and attention for your pet while you're away. Pet Sitters will often play with your pets, walk them, and even take them to the veterinarian or groomers. Some Pet Sitters will even take care of small animals, reptiles, and amphibians.
You should also have liability insurance to cover any damage to your pet. As a Pet Sitter, you can make many mistakes, but it is essential to have liability insurance. Liability insurance protects you from legal fees and damages incurred by your client. If your pet is injured while you're away, your pet sitter can be responsible for compensation for the cost of medical care. You can avoid this expense by securing a liability insurance policy.
Getting certified as a Pet Sitter can boost your reputation and credibility. It can also increase your employability. Industry-leading organizations offer online certification programs for Pet Sitters. These courses cover topics such as animal CPR, first aid, marketing, and business operations. You can also pursue specialized certifications like dog first aid or advanced pet care. There are many certification programs available for Pet Sitters, and a little extra training can go a long way.
Becoming a Pet Sitter can be a rewarding career for people who are passionate about caring for animals. While you can work at home or take a vacation, a Pet Sitter can provide individual attention to your pets and follow regular feeding schedules. Additionally, they can take care of your cat or dog if it has lots of energy. If you're planning to take a trip, a Pet Sitter can save you the trouble of transporting your pet and maintaining regular medical care.